Judgment day is here! Who are you to have an opinion, you might say? Based on my years of luxury market and editorial (I've touched some of these dresses in the flesh), these are my winners and losers for the fashion Oscars. Long live McQueen. Comment away!
BEST COLOR (ALSO KNOWN AS SEEN IT BEFORE, STILL LOVE IT)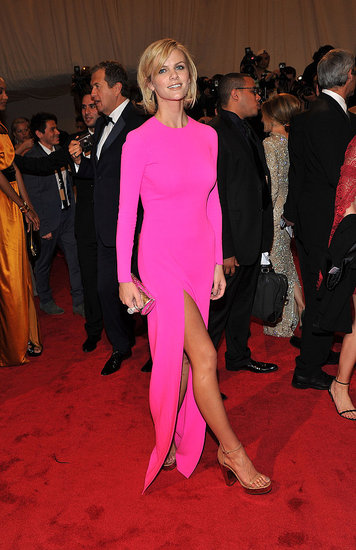 Brooklyn Decker in Calvin Klein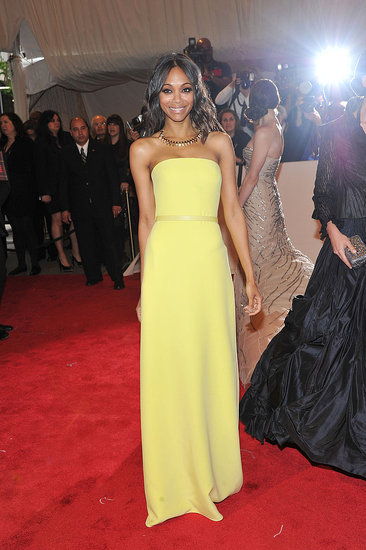 Zoe Saldana in Calvin Klein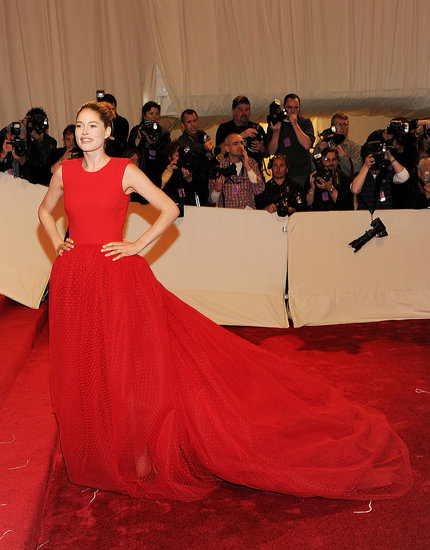 Doutzen Kroes in Giambattista Valli
BEST COUPLES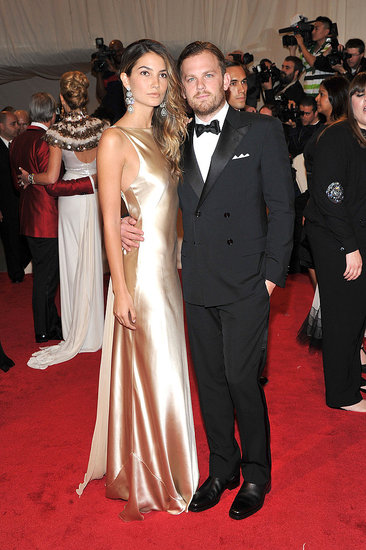 Lily Aldridge in Ralph Lauren with Caleb Folowill
Going back to Ralph's roots (look at what Dylan Lauren and Lauren Bush were wearing) has been a mixed bag in my book, but Lily + Caleb + the dress, hair, and earrings (plus that just engaged glow) = ah.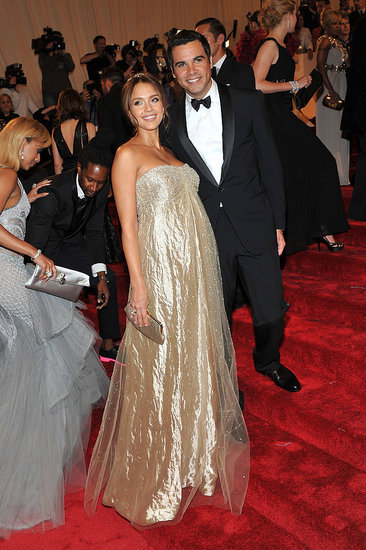 Jessica Alba in Ralph Lauren with Cash Warren.
Pregnant and elegant is hard to pull off (see Kate Hudson), but she does it.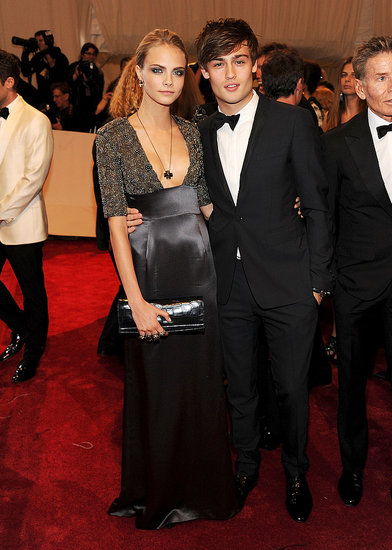 Cara Delevigne in Burberry with Douglas Booth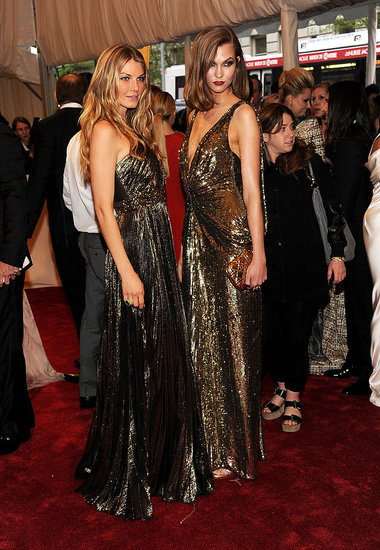 Angela Lindvall and Karlie Kloss in Christian Dior
Yes, I know they're not a couple, but don't they look gorge together?
BEST DRAMA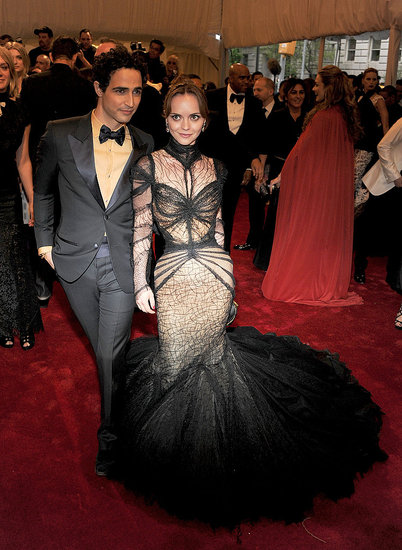 Christina Ricci in Zac Posen
This is the Met Ball. Glad someone showed up with a sense of humor and drama.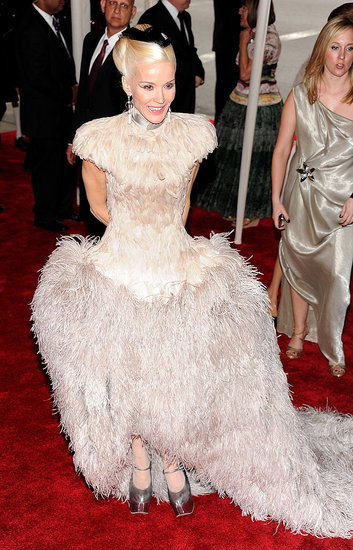 Daphne Guiness in Alexander McQueen
So incredibly appropriate for the occasion, for his memory, for her personality. To top it all off, getting dressed in the windows at Barney's adds to the drama and effect.
MOST AGE APPROPRIATE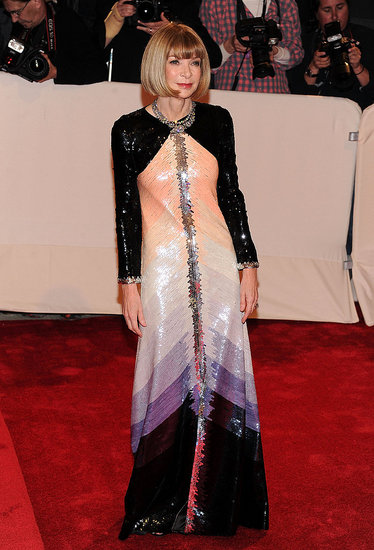 Anna Wintour in Chanel Haute Couture
Don't care what anyone says, Anna looks fierce. Wish she would have been in McQueen, but that's really not her style. Chanel 4 Life.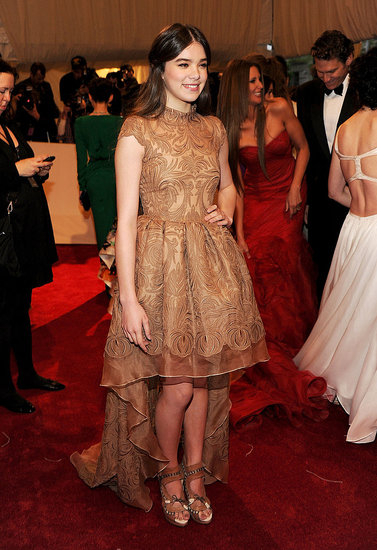 Hailee Steinfeld in Stella McCartney
She has yet to make a mistake. She has invested in a very, very good stylist.
WORST. JUST THE WORST.
Christina Hendricks in Carolina Herrera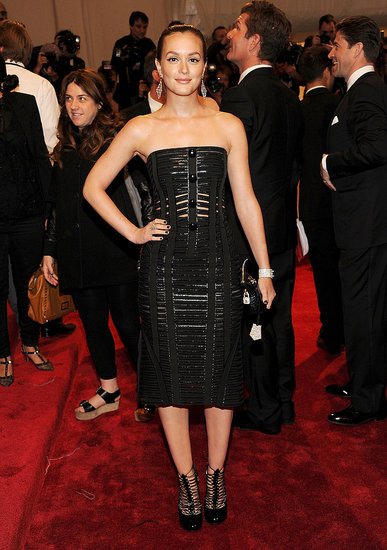 Leighton Meester in Vuitton
This causes me great pain since I love Leighton (ok, Blair) and Vuitton, but too severe.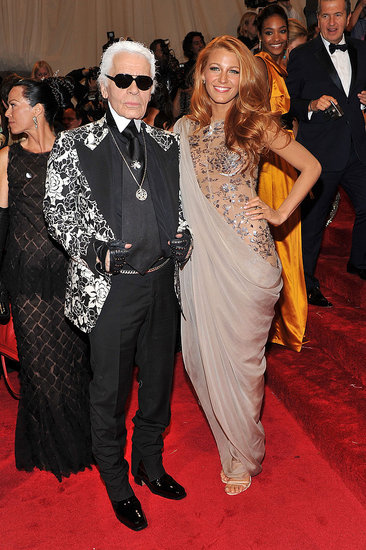 Blake Lively in Chanel with Karl Lagerfeld
Finally, she looks really terrible. My disdain for Blake Lively is well known, but she still looks a mess, even in Chanel and even with the Kaiser as her date. Woof.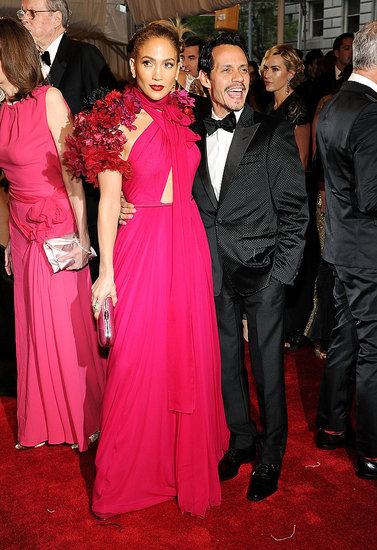 Jennifer Lopez in Gucci
Ok, again, not a J.Lo fan, nor was I sold on this Gucci collection. Would have loved to have seen one of the two-tone looks on her, instead of this cranberry cocktail of disaster. Marc looks like he's having a good time, though.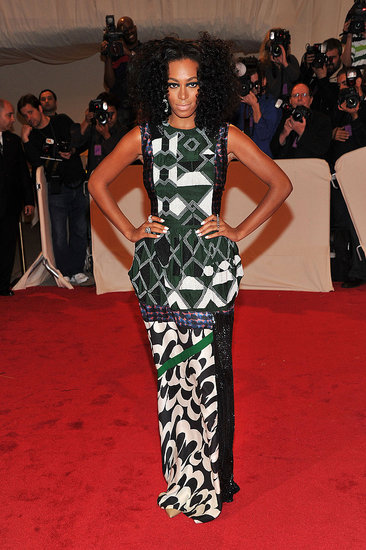 Solange Knowles in Dries Van Noten
In theory, it should work – youthful prints and whimsy with a young girl. Um, no.
SIMPLY THE BEST (ALSO KNOWN AS THE STELLA MCCARTNEY FAN CLUB)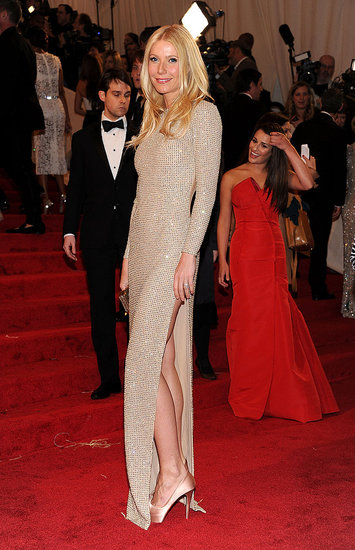 Gwenyth Paltrow in Stella McCartney
It's not fair. It's just really, really not fair.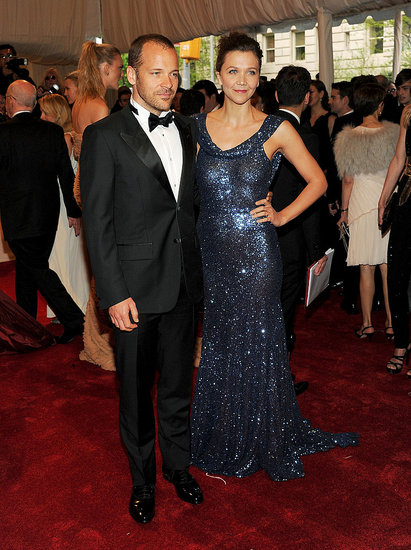 Maggie Gyllenhaal in Stella McCartney
It sparkles. It's navy. I like.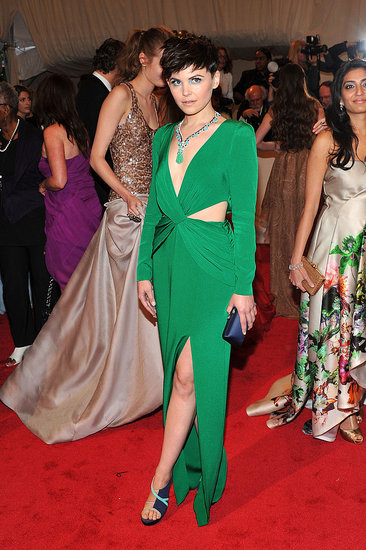 Ginnifer Goodwin in custom Topshop.
LOVE the color and the accessories. Wish it was on someone with softer, more romantic hair, but girl still rocks it.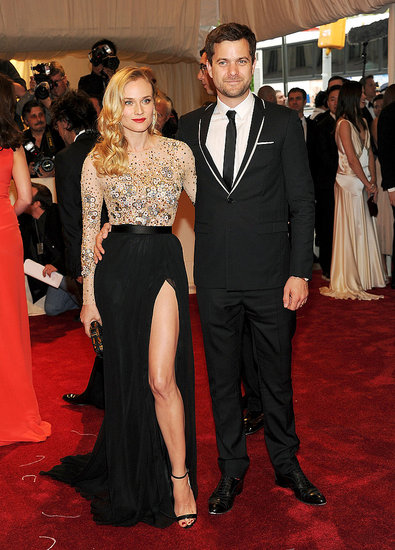 Diane Kruger in Jason Wu
She's got the face, the bod, a gorgeous dress, and Pacey. Best couple for sure, but she can stand out without her man. Well done, you.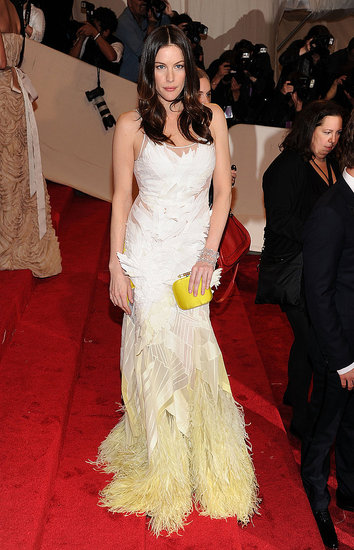 Liv Tyler in Givenchy Couture
I wasn't crazy about this collection, but it looks simply angelic on her. I wish someone got a back shot – these gowns deserve to be shot from the back!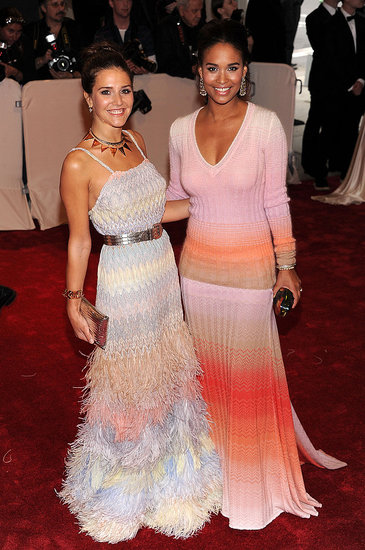 Margherita Missoni and Joy Bryant in Missoni
Not only are these two age-appropriate, but they're fun and fancy-free. Appropriate with whimsy, not drama. They both are lovely women with great personalities and it's great to see it come through in their gowns.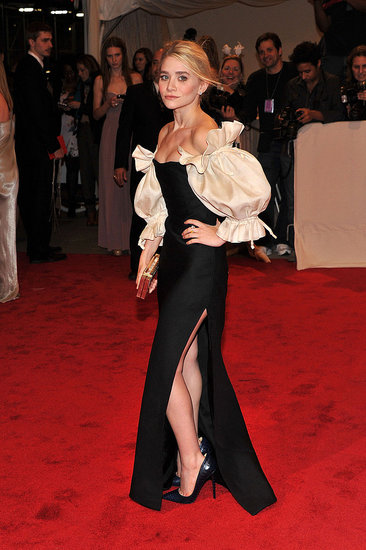 Ashley Olsen in vintage
Love. Love. Love. Love.
The night was for McQueen, who was represented in all the good (Shalom Harlow, Sarah Jessica Parker) and bad (Naomi Campbell), but second place went to Stella McCartney who literally dressed half the attendees by my count. Tory Burch had quite a few lovely ladies in her gowns, and I'd say it was a successful public showing of her evening capabilities. Knowing people who have dressed these people and having dressed one myself, I know what time and effort goes into preparing  someone for this event, regardless of how famous or infamous you are. Kudos to all – can't wait to see the McQueen Retrospective!
big McQueen butterfly kisses